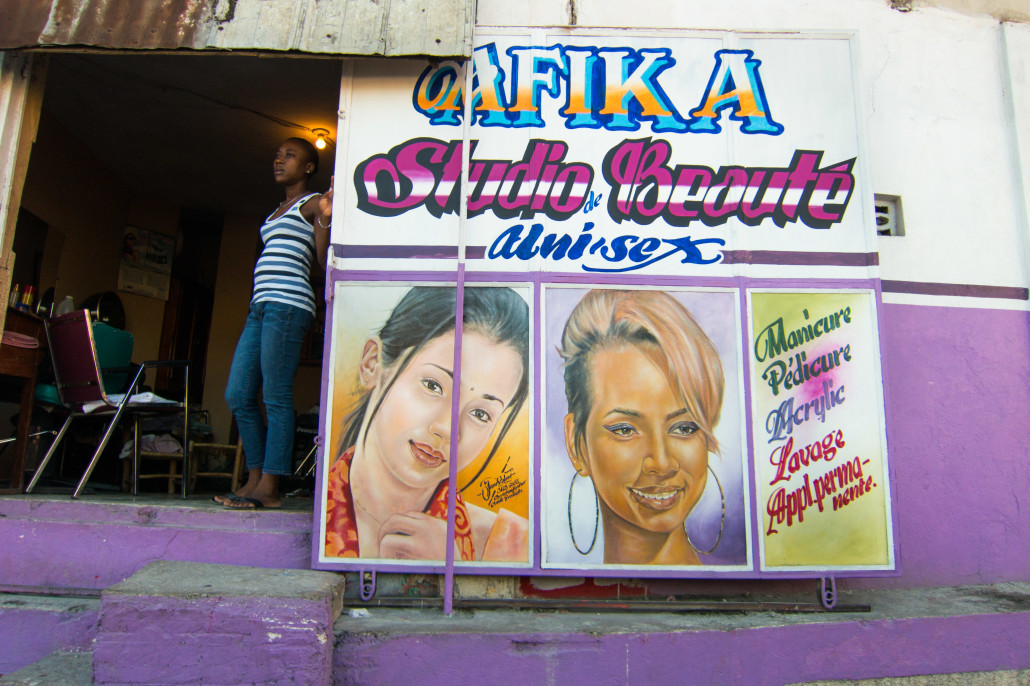 A Salon de Beauté by Jean Valmé, in Carrefour   
Jean Valmé is an incredibly dedicated young painter with many epic Port-au-Prince barbershops to his credit. His paintings are stunningly realistic. As a youngster he says he was so obsessed with painting that he got terrible marks in 9th grade because "all of my love was focussed on being an artist." His father had to intervene to get him to pay attention to his studies. He learned his trade by apprenticing under Belo, and by seeking out every opportunity he could to meet and help other artists whose work he admired and saw in the streets around him.
.
To order a portrait by Jean Valmé please check the Commissions page for details and contact information.
.
The source material and a few stages of a Valmé commission for a Silicon Valley client. The kreyol text reads "I'll sort that out for you," or "I am going to fix that for you."
Valmé at work on a barbershop portrait of Selena Gomez in the sprawling sub-city of Carrefour, just east of Port-au-Prince / Stages of the work-in-progress.
A brother and sister wanted to commemorate their father's birthday, and both felt that the best photograph they had of him was, unfortunately, in black-and-white. Valmé was able to colorize his painting for this astonishing likeness.
To celebrate twenty years together, a client wanted to immortalize, in barbershop style, a favorite snapshot of herself and her husband.
Yes, we can do toddlers and babies!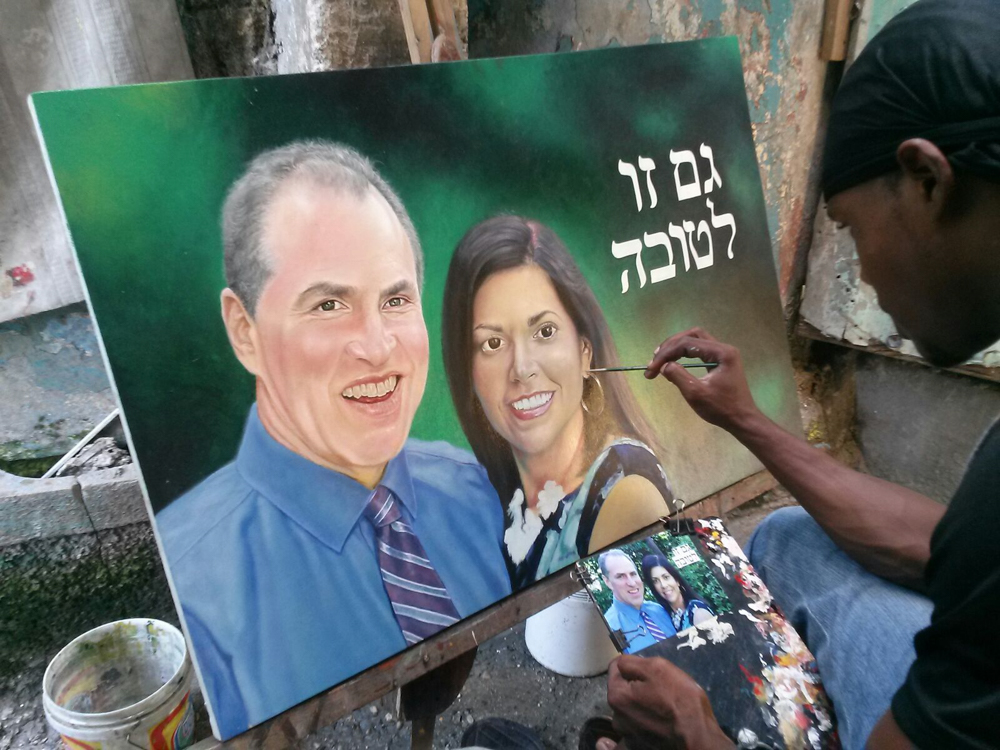 A Cleveland industrialist and his wife wanted a favorite Hebrew aphorism in the background of their portrait.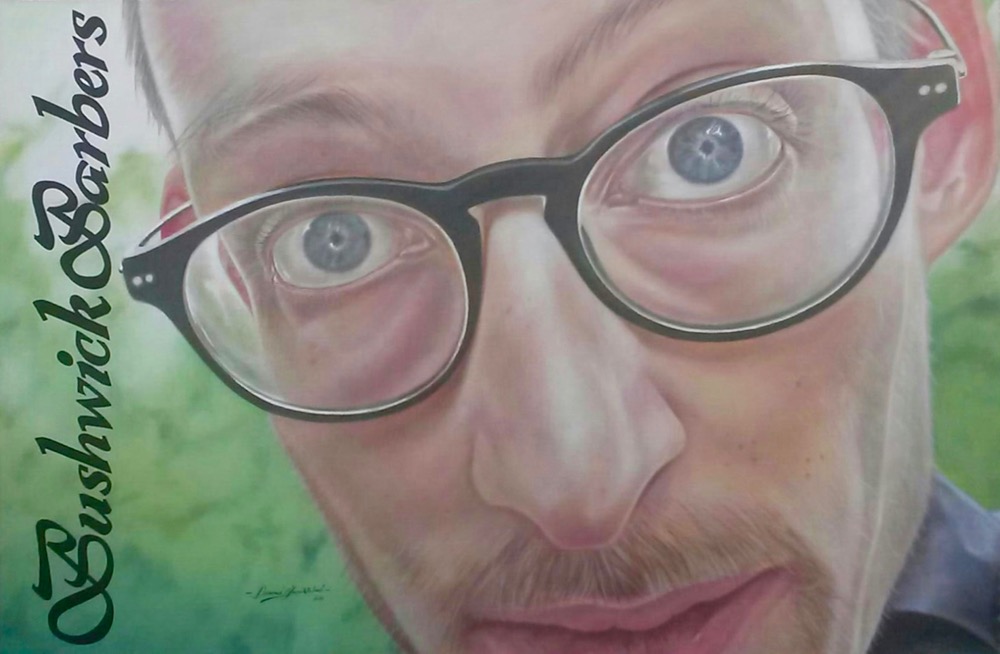 A surprise present for a Bushwick-based designer.
Former Haitian president Jean-Bertrand "Titid" Aristide in a weathered snapshot of Valmé's, and the painting he based on it.